Taiwan begins a new era in medical education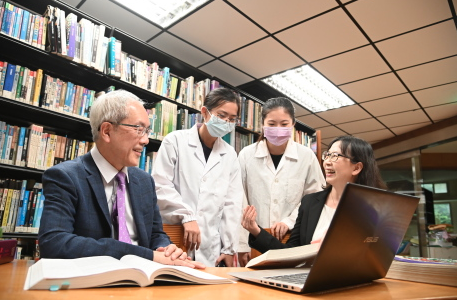 National Tsing Hua University (NTHU) offers post-baccalaureate medical degree to doctors
The National Tsing Hua University of Taiwan's plan to establish a post-baccalaureate medical degree was recently approved at an inter-ministerial meeting at the Ministry of Education.
The recruitment and application process for the course will begin at the end of 2021. First-year students financially supported by the Taiwanese state will register in September 2022.
As Hocheng Hong, president of National Tsing Hua University (NTHU0) said, NTHU already has a solid foundation in interdisciplinary medical research. This new course represents a leap forward for the training of doctors in Taiwan. In addition, the temporary office for this degree has raised NT $ 2 billion in funding for medical education.
A project to build a state-of-the-art university hospital and medical complex in Taoyuan Airfield, near Taoyuan International Airport, is currently under consideration by the Ministry of Health and of Social Protection.
The post-baccalaureate course in medicine is a four-year course open to graduates of all disciplines. It will be located in the future College of Life Sciences and Medicine (formerly College of Life Sciences).
Government-sponsored students who participate in the program will take several courses designed to prepare them for working in a rural area, such as: B. internship in community medicine. In addition, they will make good use of the possibilities of AI diagnostic technology and telemedicine technology. In addition, students will attend seminars on altruism and public health engagement hosted by the recipients of the Medical Contribution Award.